🛠️
Grow Your Business In Seconds. With AI.
Meet Sintra Tools. Where you can automate, write and create in seconds. In one place.
The $1,000,000 problem...
(Which 95% of business owners face)
There's too many tasks to complete daily
Some tasks require serious expertise
AI tools don't fully get the job done
It's not just you:

most people

struggle with utilizing AI in their daily work 😢
This is
how AI should work for you instead:
Automates great expert work in seconds
💡 Good news!

The solution might be easier than you think...
⌛️ Get back more hours in your day with these

AI tools

...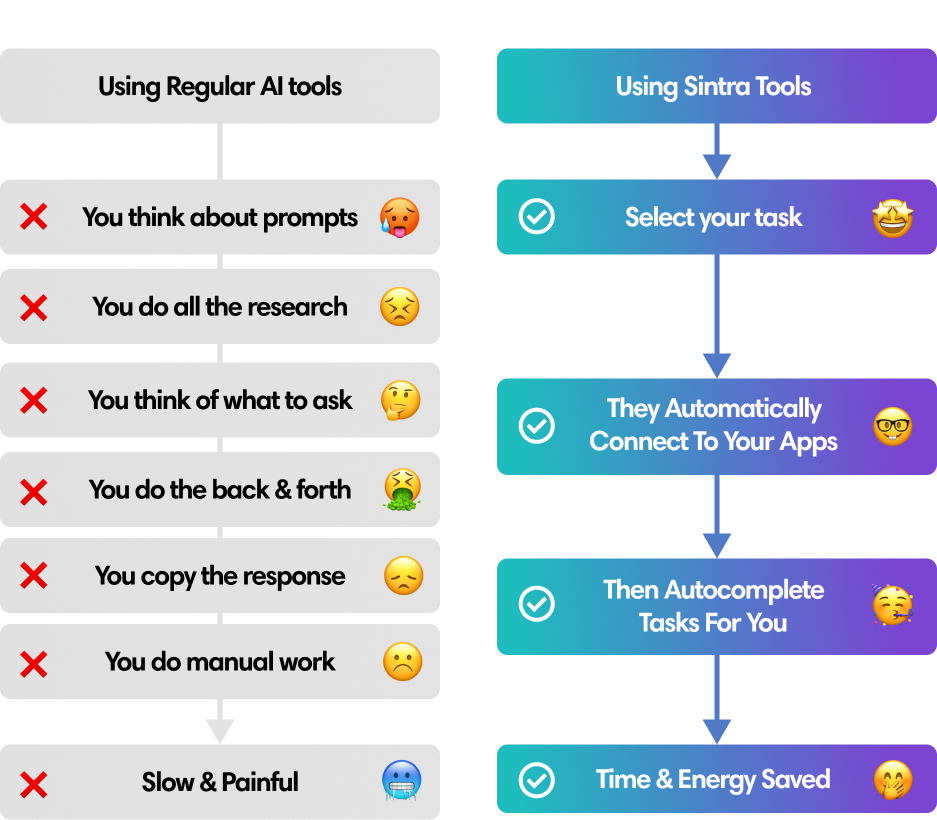 Optimize your day,
eliminate distractions.
👆
With Sintra Tools, you can

finally end

this cycle.
🔑
The keys to
10x

growth:
Total time spent: 2h 40min 😢
Value generated: less than $200
Writing a video script

with AI
Creating a landing page

with AI
Posting on Linkedin

with AI
Sending newsletters

with AI
Total time spent: 2 minutes
Value generated: $200+
👆
Best part?

It can all be done

while

on your phone

. 🤳
You could be completing this work, right now.
With

Sintra Tools,

you'll be able to:
Earn more $ per every hour
Free up time and avoid burnout
Sintra Tools uses the latest AI technology
📲
Yes, work from your phone is here.
With Sintra Tasks, you can complete tasks on your phone.
Complete a task


in 1

5 s

econds:
With over 20 tools to choose from – save hours in your day.
Sit back and relax while AI completes your work.
Automatically post to your platforms and follow-through.
🔥
Start Completing Tasks
Right Now.
From idea to completed task, with full controls of the entire process.
Done for you

with AI.
🔥 Instant Access – 14 day money-back guarantee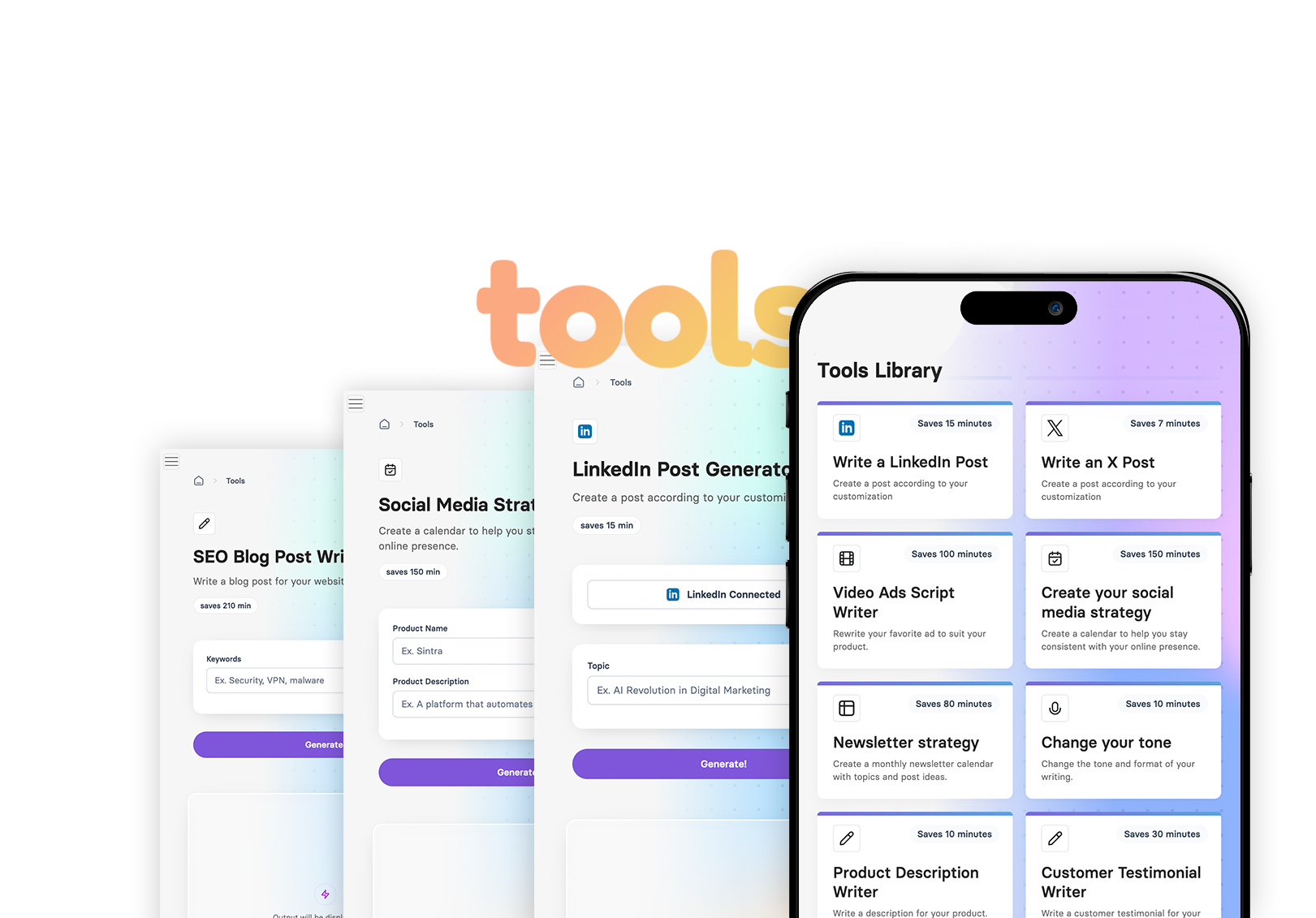 Over 20+ tools ready for use.
Create and post great Linkedin posts
Rewrite your favorite ad to suit your product.
Create a monthly newsletter calendar with topics and post ideas.
Product Description Writer
Write a description for your product
Cold Calling Script Writer
Write a script for your cold calls.
Generate a Facebook post.
Write a blog post for your website.
Generate a TikTok post idea.
Write an ad for your product.
Respond to emails in a few seconds.
Ask any marketing related question and get a detailed answer.
Go viral on X with funny tweets.
Create a calendar to help you stay consistent with your online presence.
Change the tone and format of your writing.
Customer Testimonial Writer
Write a customer testimonial for your product.
Write a newsletter for your email list.
Write a landing page for your product.
Generate a YouTube video idea.
Marketing Strategy Generator
Generate a marketing strategy for your product.
Generate a cold email for your product.
Analyse your product's target audience.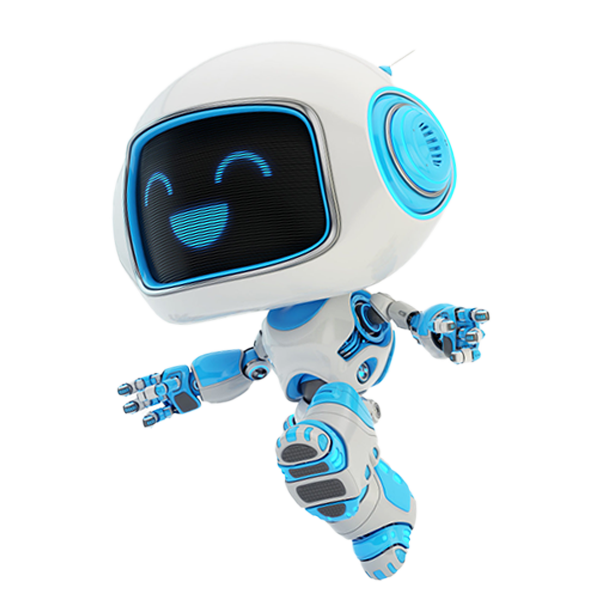 1. Complete sign up after button
2. Create an account on Sintra
3. Choose your tool and select topics
4. Let AI complete tasks for you
5. Publish and combine other tasks
AI is taking over most areas of our daily lives. And it is here to stay. Whether you're going to take this advantage is up to you.
That's why you have two options:
Exit this page and let AI take over your work in the near future
Use AI in your work and get a head start over others
Or complete your tasks in seconds, not minutes.
Take back control of your time with AI.
🔥 Instant Access – 14 day money-back guarantee
1. Complete sign up after button
2. Create an account on Sintra
3. Choose your tool and select topics
4. Let AI complete tasks for you
5. Publish and combine other tasks
Sintra Tools is a collection of 20+ tools to help you automate various areas of your work faster, with the quickest possible path. Just set parameters and go.
What tasks can I automate using Sintra Tools?
Anything from replying to comments, to posting on social media. Every task is made for a different task and purpose, and we're constantly expand the variety and combination of tasks for different purposes.
How do I access Sintra Tools?
Once you sign up and add credit card details, you will receive a password in the email you've just typed in. Please check your email inbox for the credentials. You can login to Sintra Tools here. Note: the login is different from Sintra Hub.
How do I setup Sintra Tools?
There is almost zero setup – just sign up, add your card and start using Sintra Tools right away. It automatically works given your set parameters!
What's the pricing for Sintra Tools?
Sintra Tools are priced at $29/mo which equals to around $0.9 per each task per month with unlimited runs. You can use Sintra Tools as much as you like.
I've still got questions.
No worries! Feel free to chat us up at help@trysintra.com if you have any further questions – we're happy to help you out. If you need any extra help, click here.