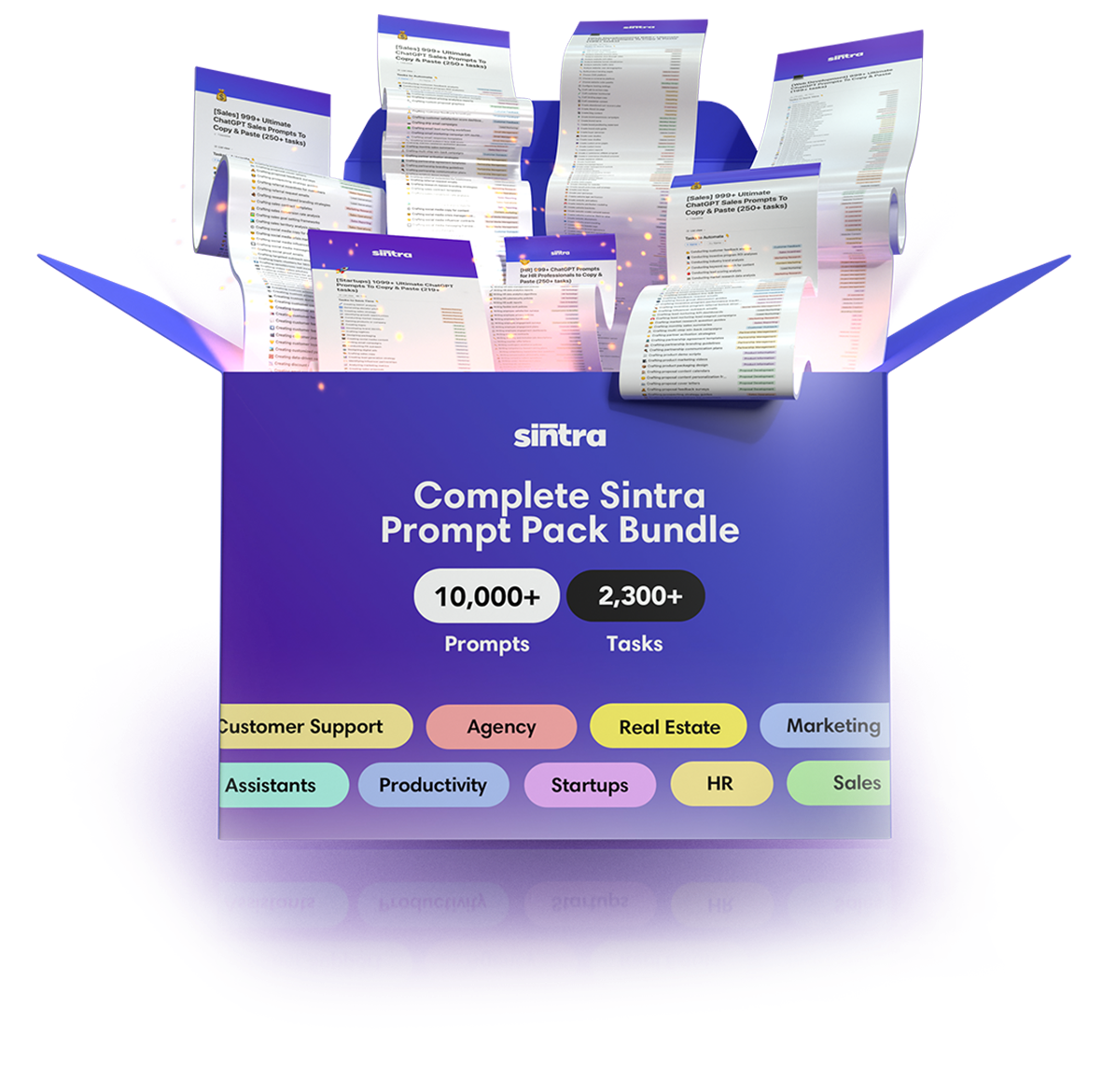 The #1 Most Advanced ChatGPT Prompt Bundle On The Planet
Over 10,000 proven and tested ChatGPT prompts. The Ultimate ChatGPT add-on for faster work.
Risk-free 14-day money-back guarantee.
We believe

ChatGPT

is fundamentally changing the way we work.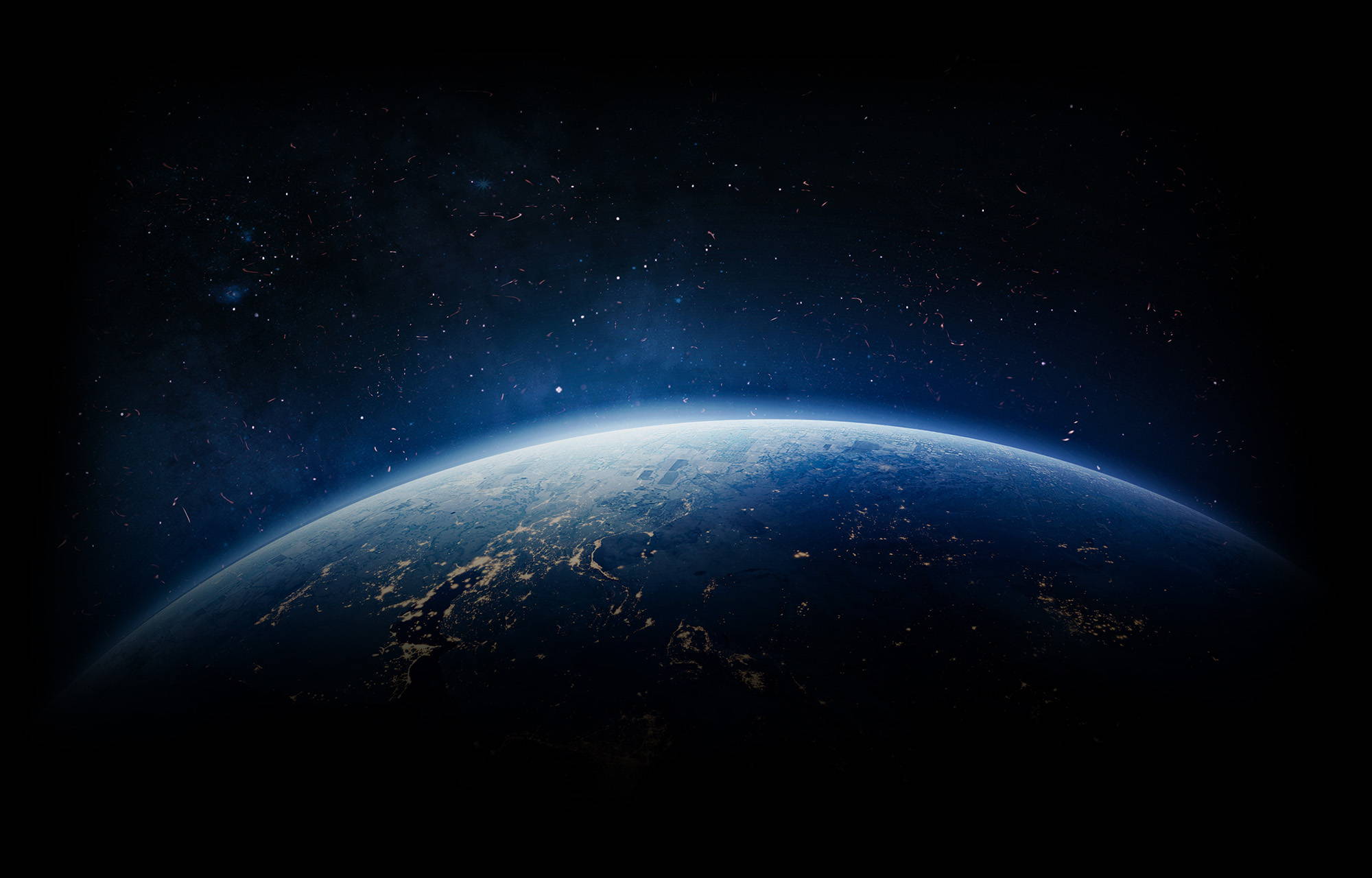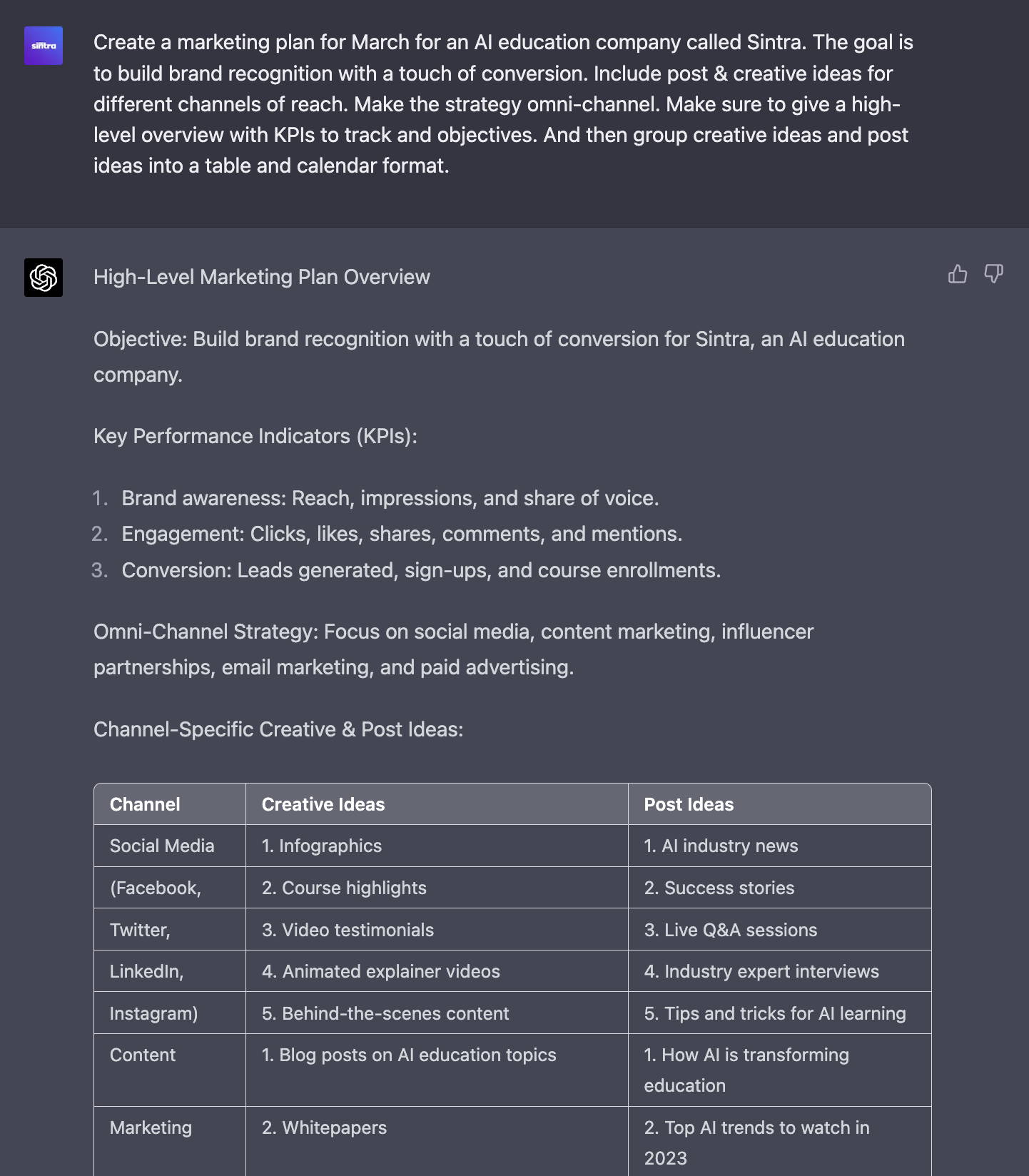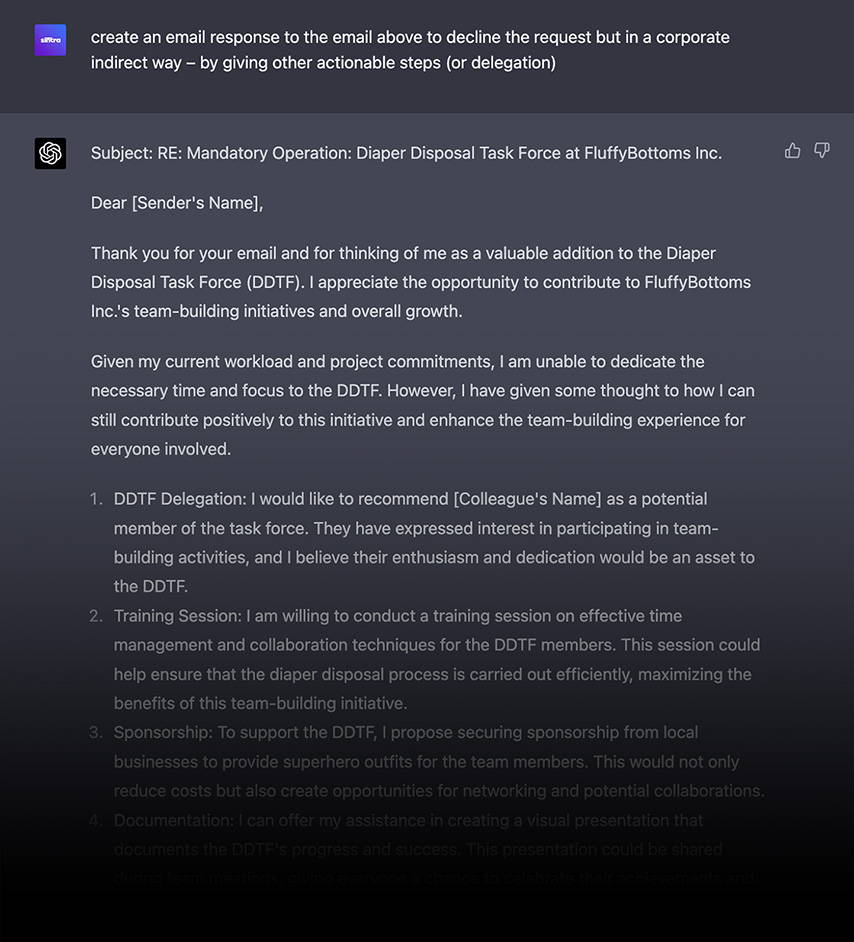 Writing a viral TikTok video script?

Completed.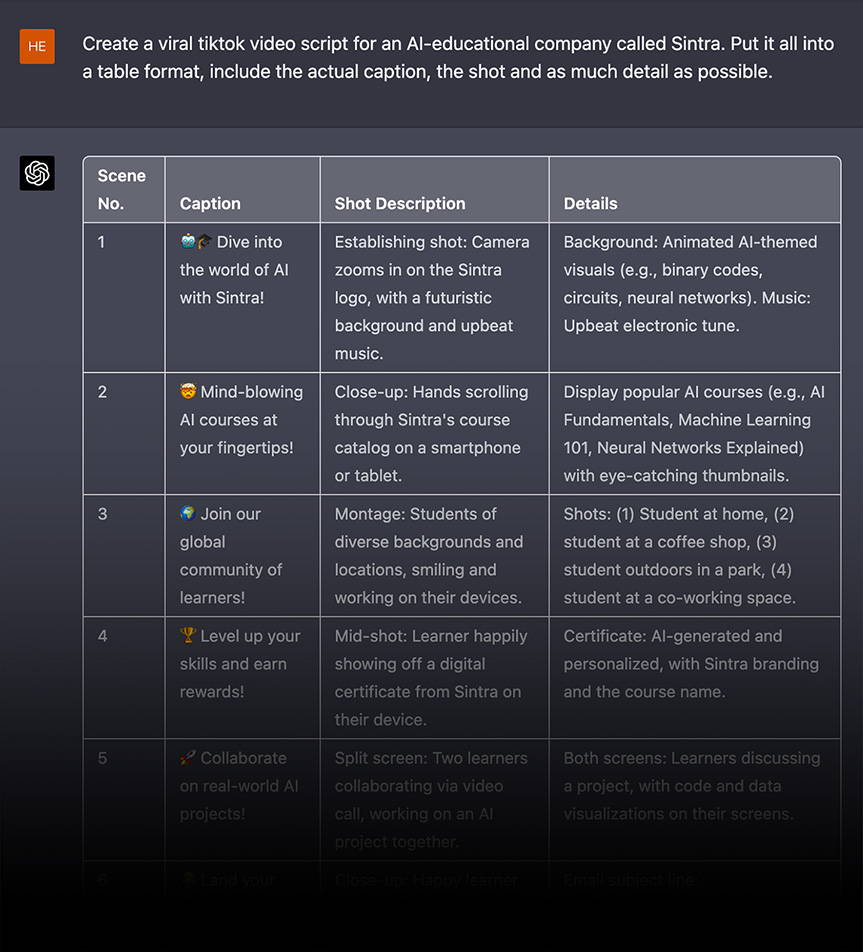 But,

you need to know what to ask.
Regular prompts include little to no advanced features with varied output quality per each request. This produces average and mediocre results.
Advanced prompts allow you to unlock more features with predictably better results for various manual tasks in certain specific fields.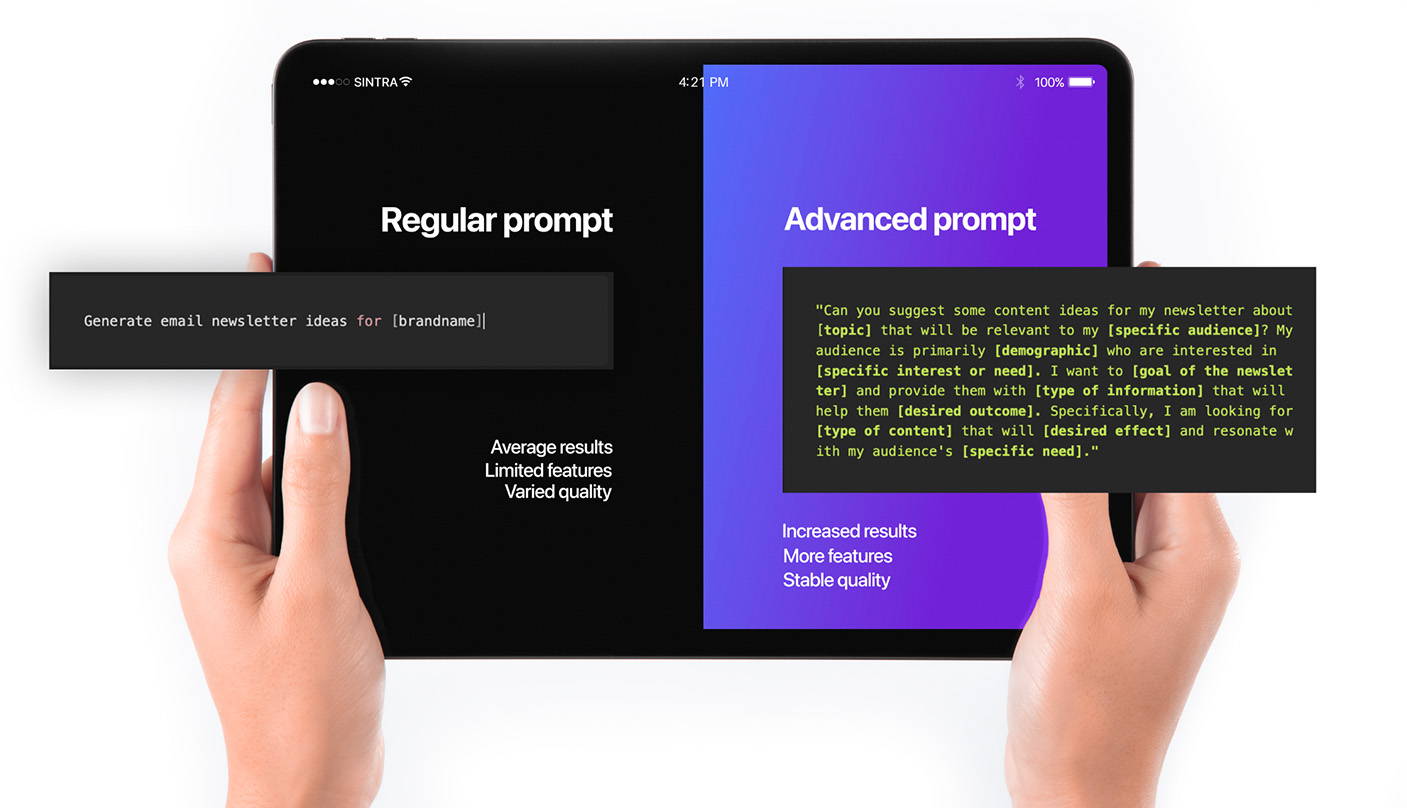 That's why we've vetted and found the top proven prompts to automate most areas of your work.
From marketing, sales, support, HR to startup, real estate and agency work.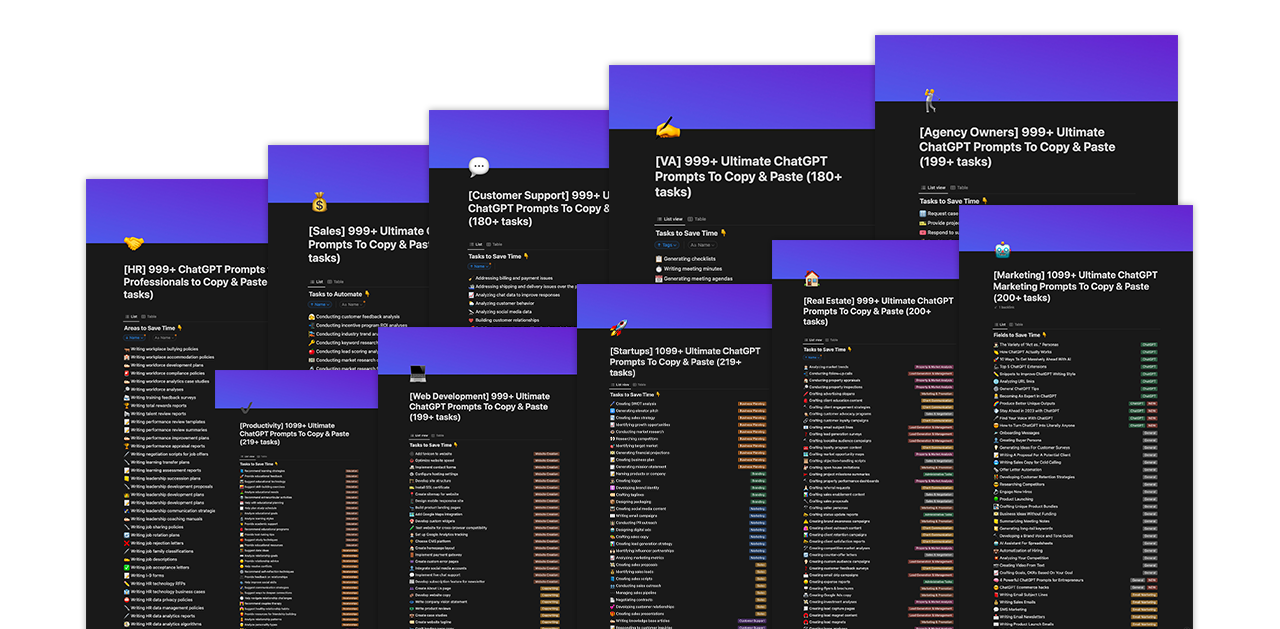 10,000+ mind-blowing prompts
Trusted and vetted for uncanny performance.

The most advanced prompt pack on the planet.
With over 2,300 tasks and 10,000 prompts.
Unlock peak ChatGPT performance with
Sintra Plus.
ChatGPT needs exact phrases. ChatGPT is a piece of smart code, not a human.
It takes time to find quality prompts. There's a lot of trial and error involved in finding prompts that generate good results.
More complex tasks require advanced prompting. The more complex the task, the more advanced the prompt required.
Just a single word can ruin results. Slight wording change or punctuation can change output results.
compared to when using ChatGPT the regular way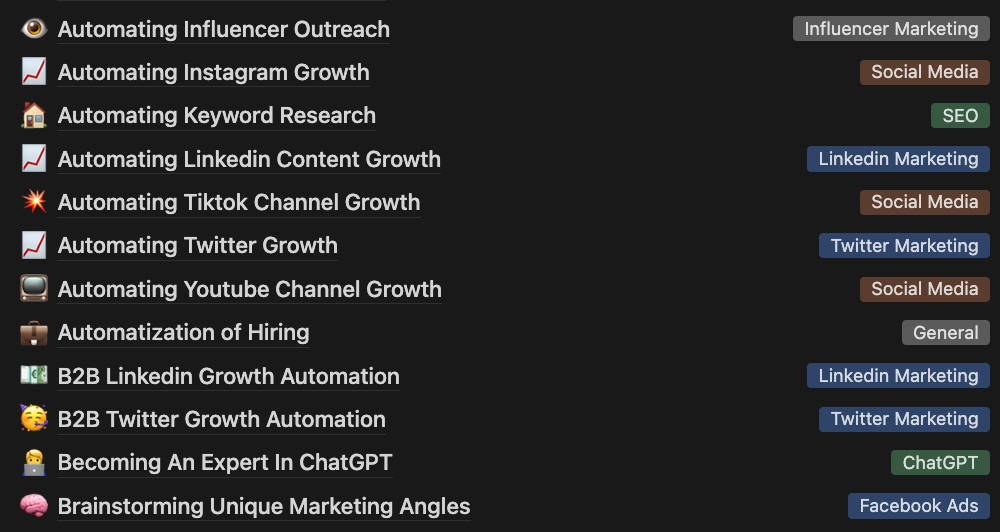 compared to when using ChatGPT the regular way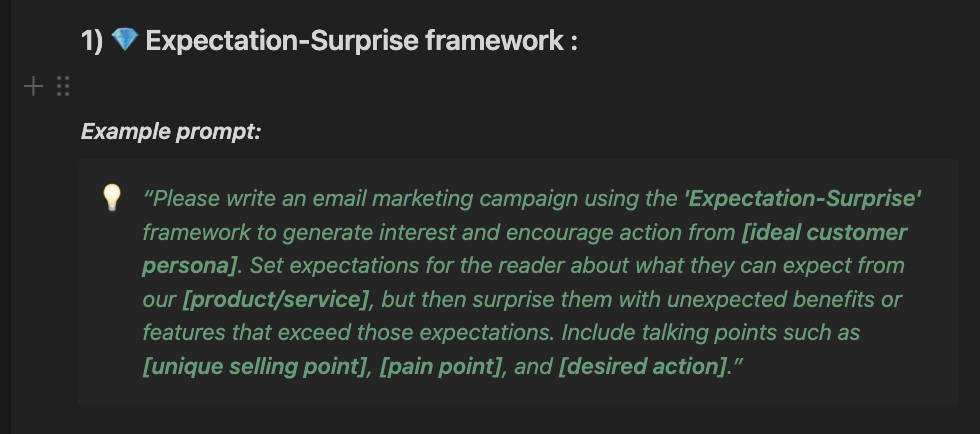 compared to when using ChatGPT the regular way
See how the Sintra Plus Bundle stacks up
Based on the amount of prompts used on average by ChatGPT users

And counting. That's how many prompts are in Sintra Plus – with lifetime updates.

Choose your task.
Choose your prompt.
Let it rip.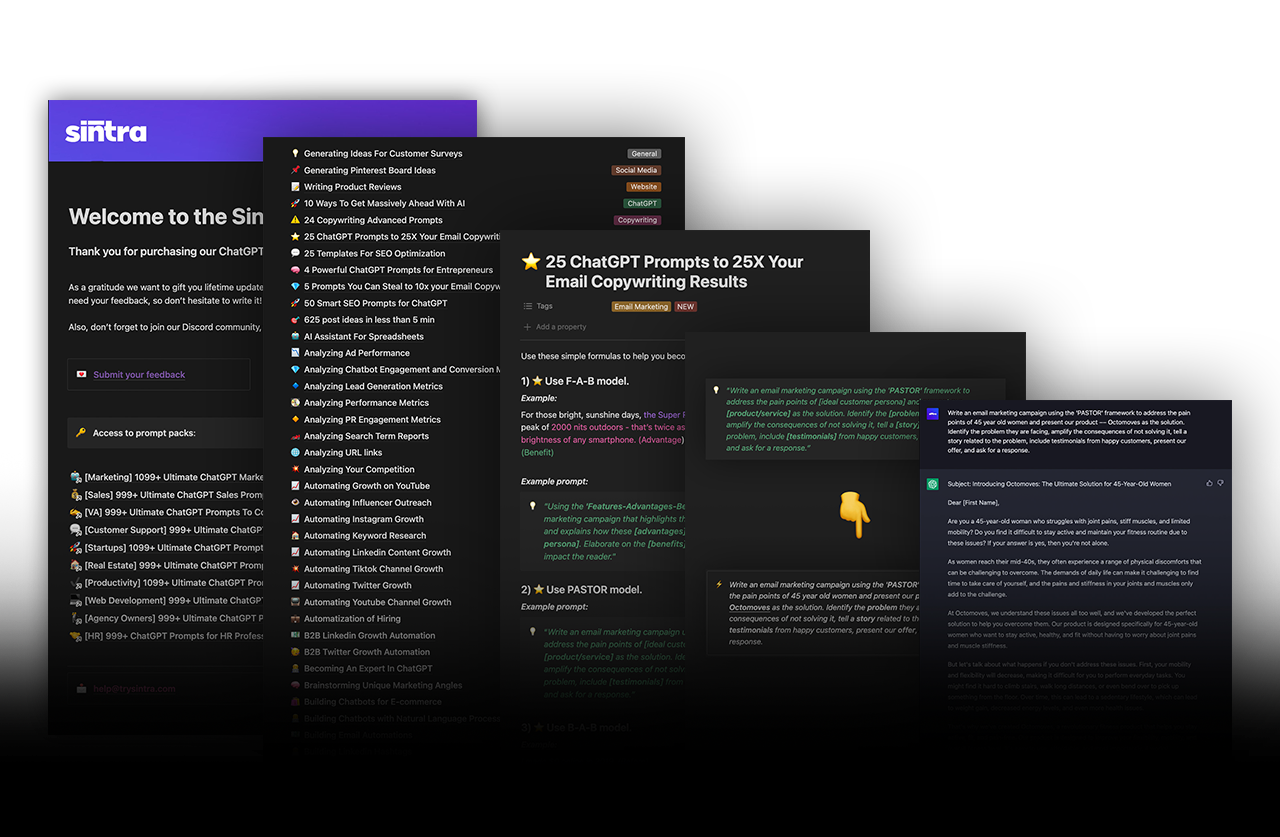 Sintra Plus includes over 10,000 prompts in various niches.
So you can automate most of your work, in seconds.
No matter the niche, task, or area of work.
Can you think of 2325 tasks you can automate?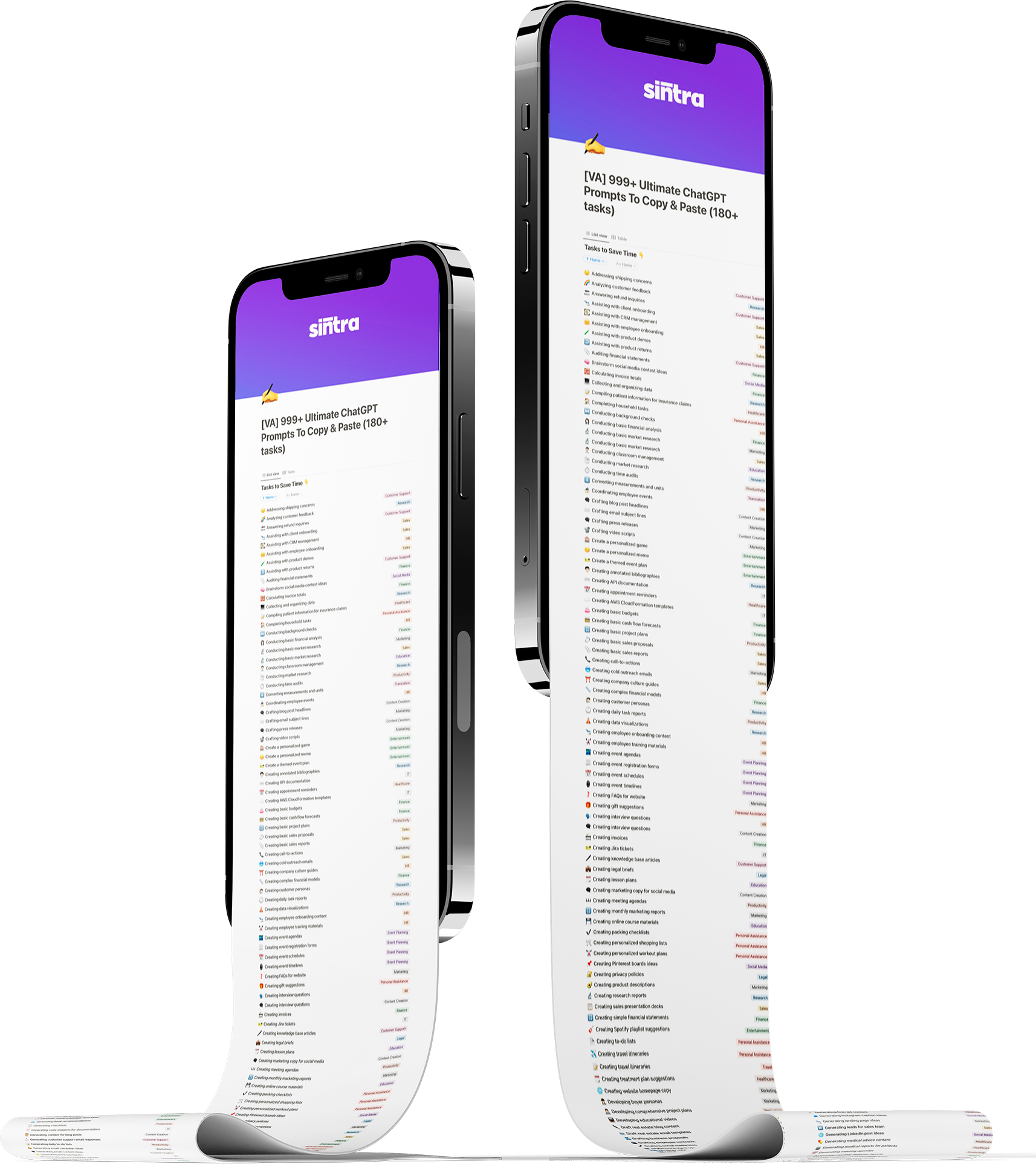 The good news is you don't need to.
We've collected and tested most tasks in most areas of work. So all you need to do is just simply pick the task, the prompt and use peak ChatGPT to your advantage.
With Sintra Plus, automate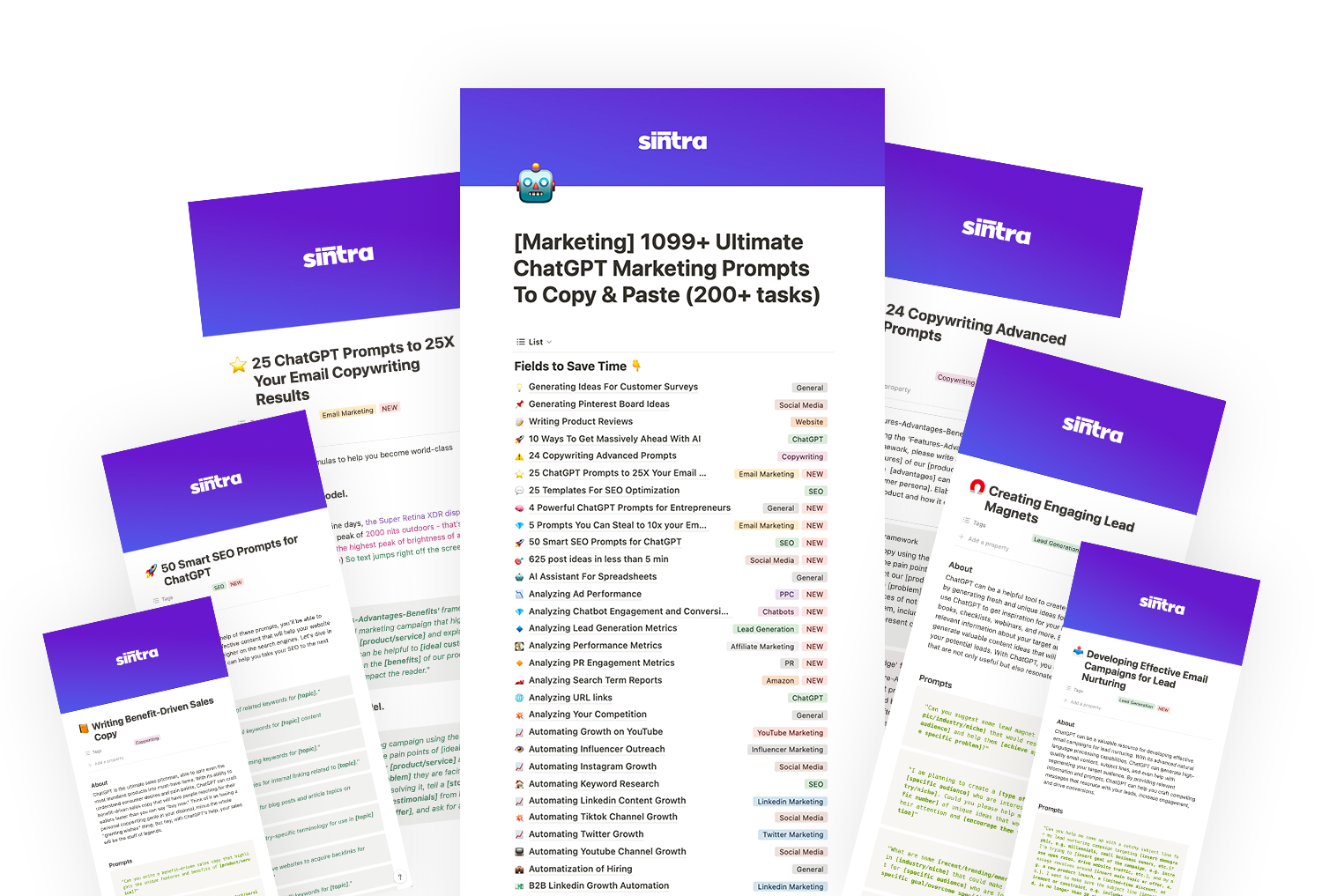 With Sintra Plus, take care of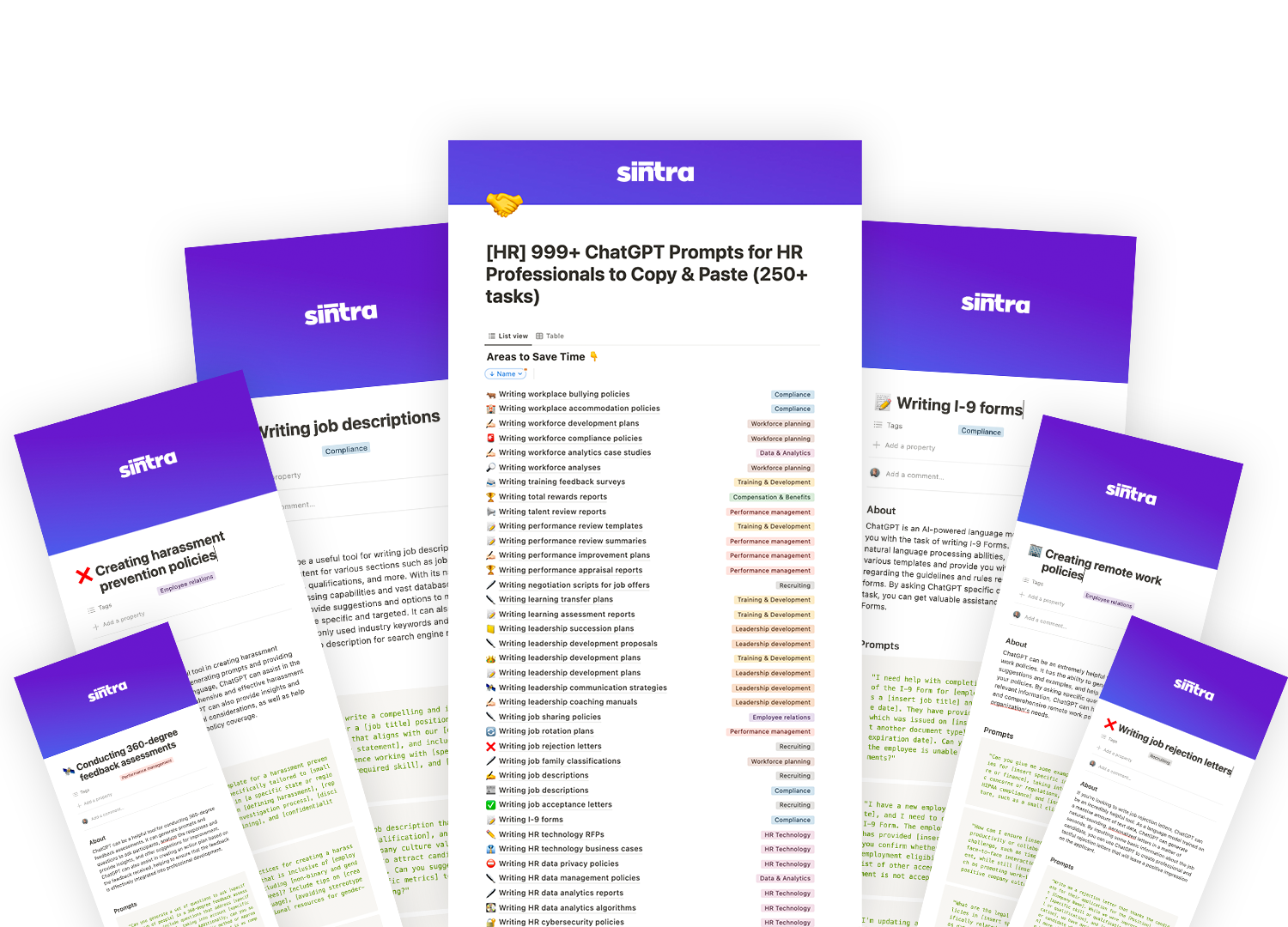 With Sintra Plus, generate more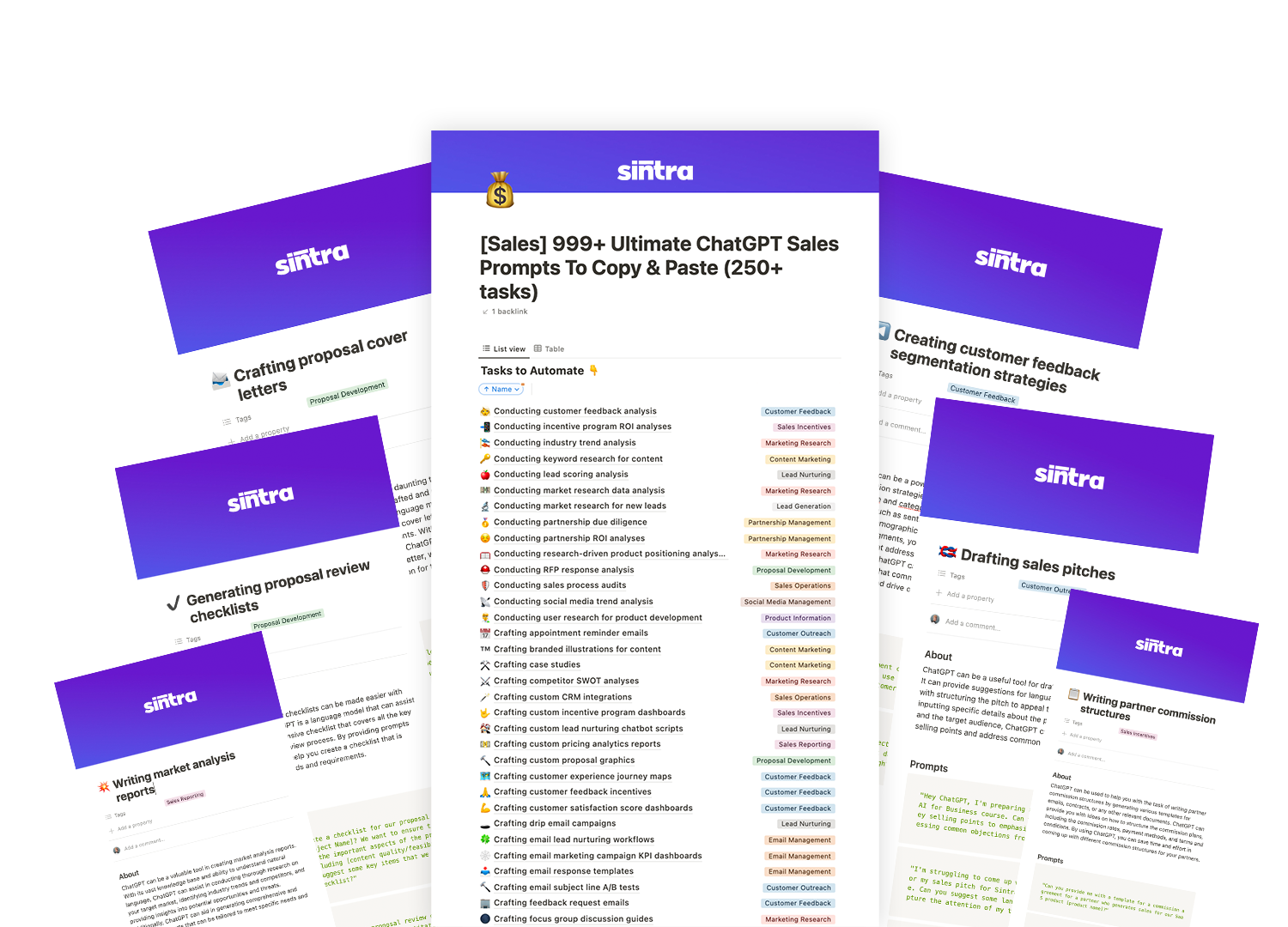 With Sintra Plus, automate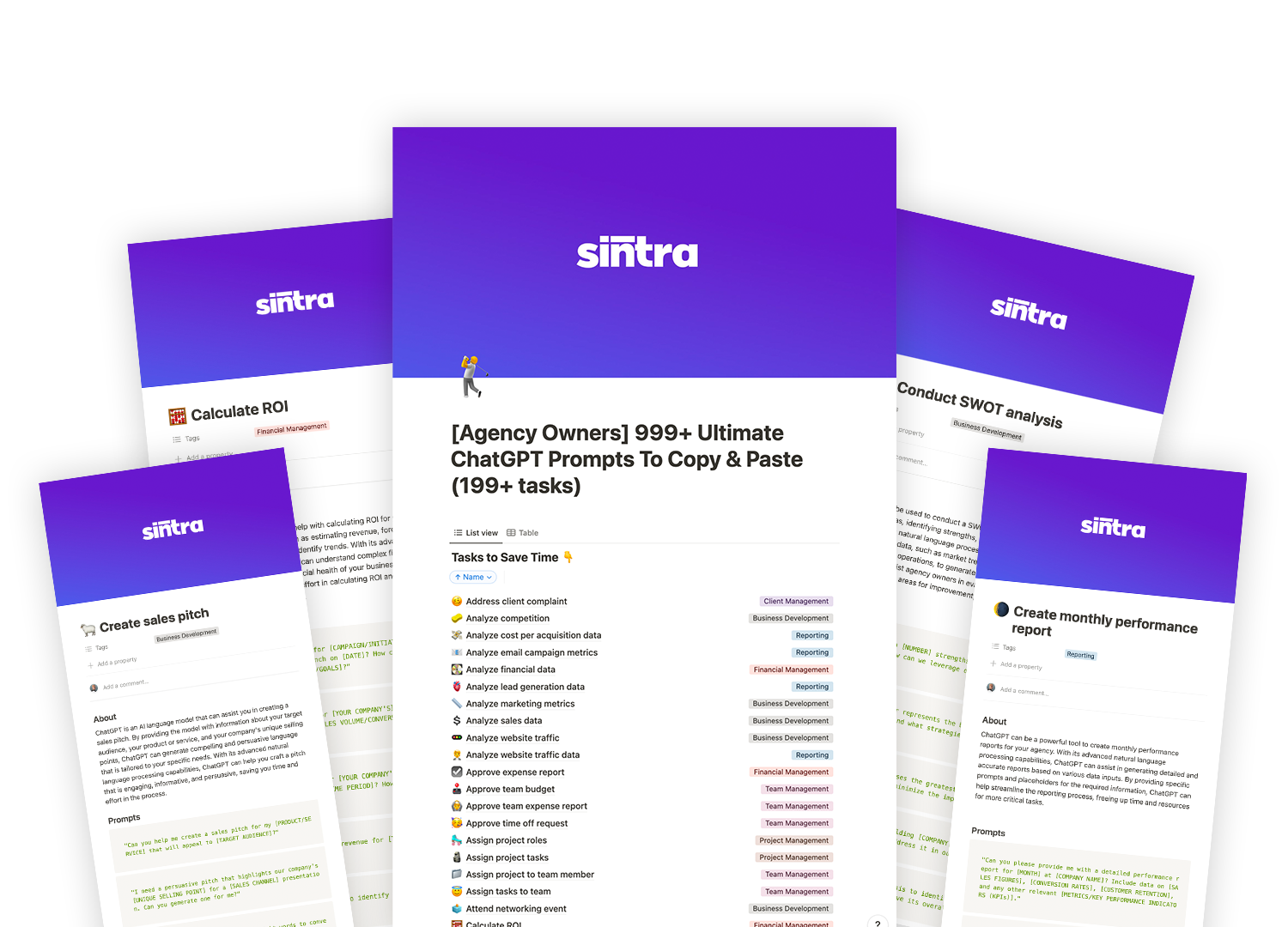 With Sintra Plus, build your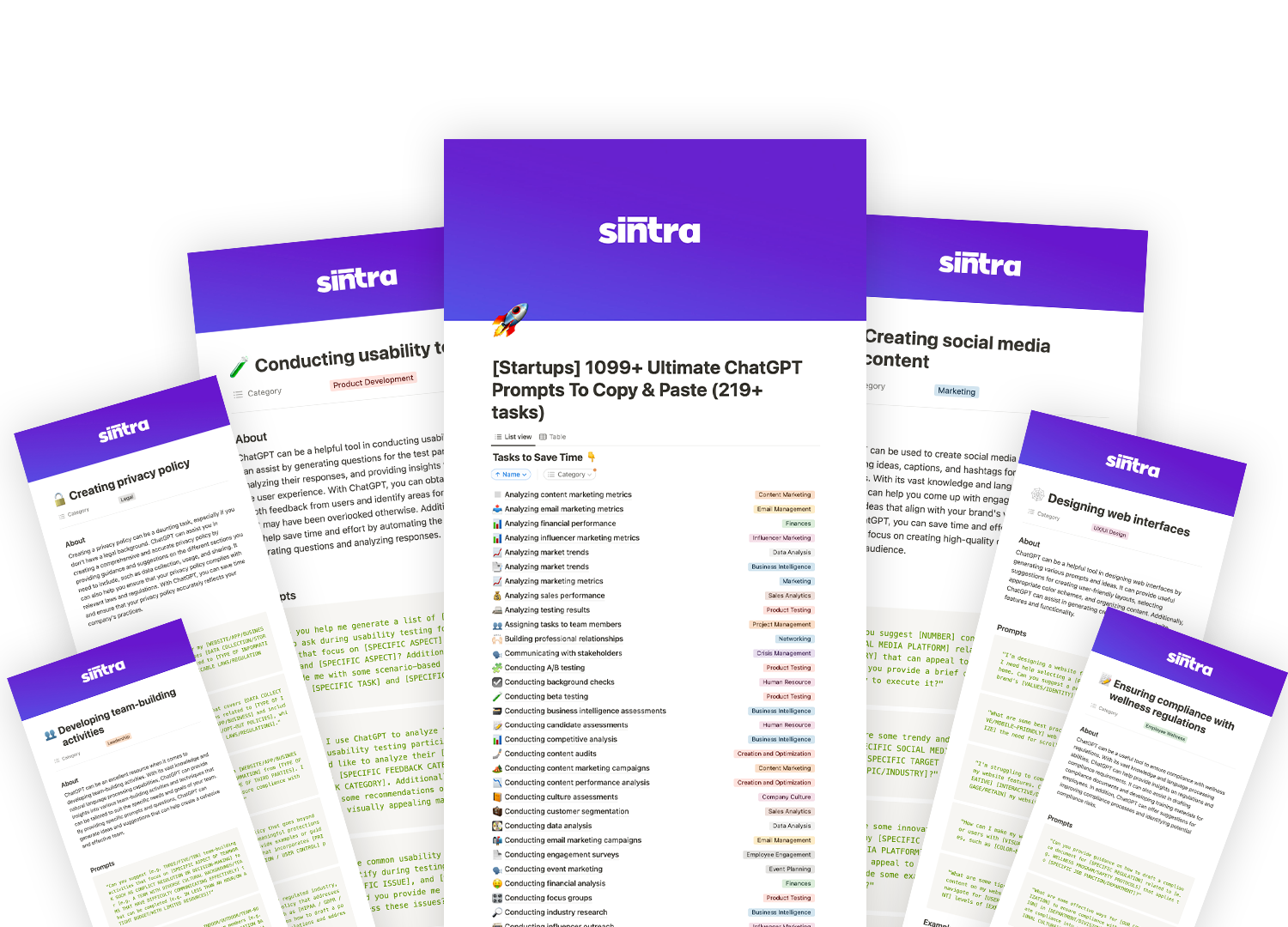 With Sintra Plus, boost your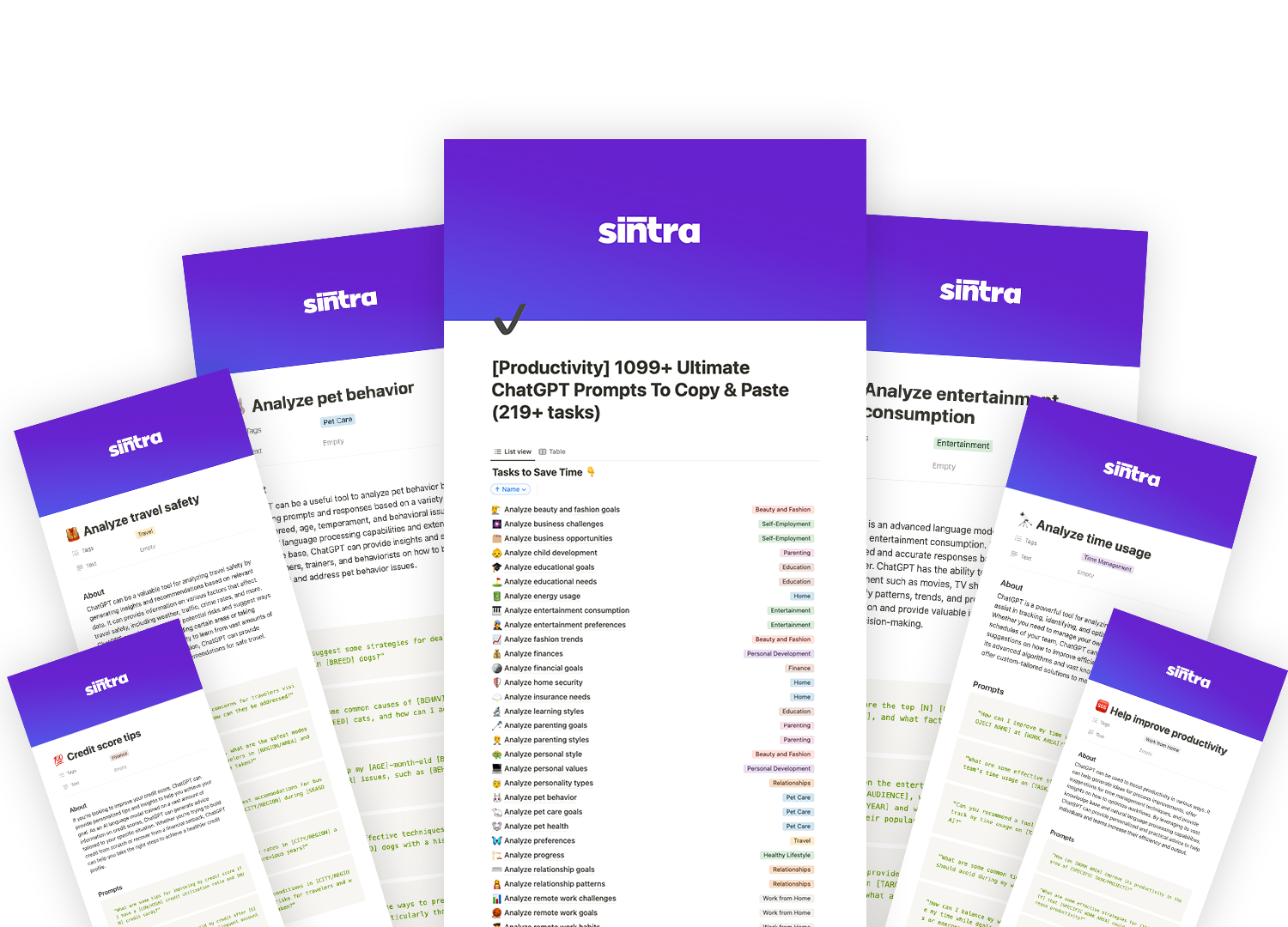 With Sintra Plus, speed up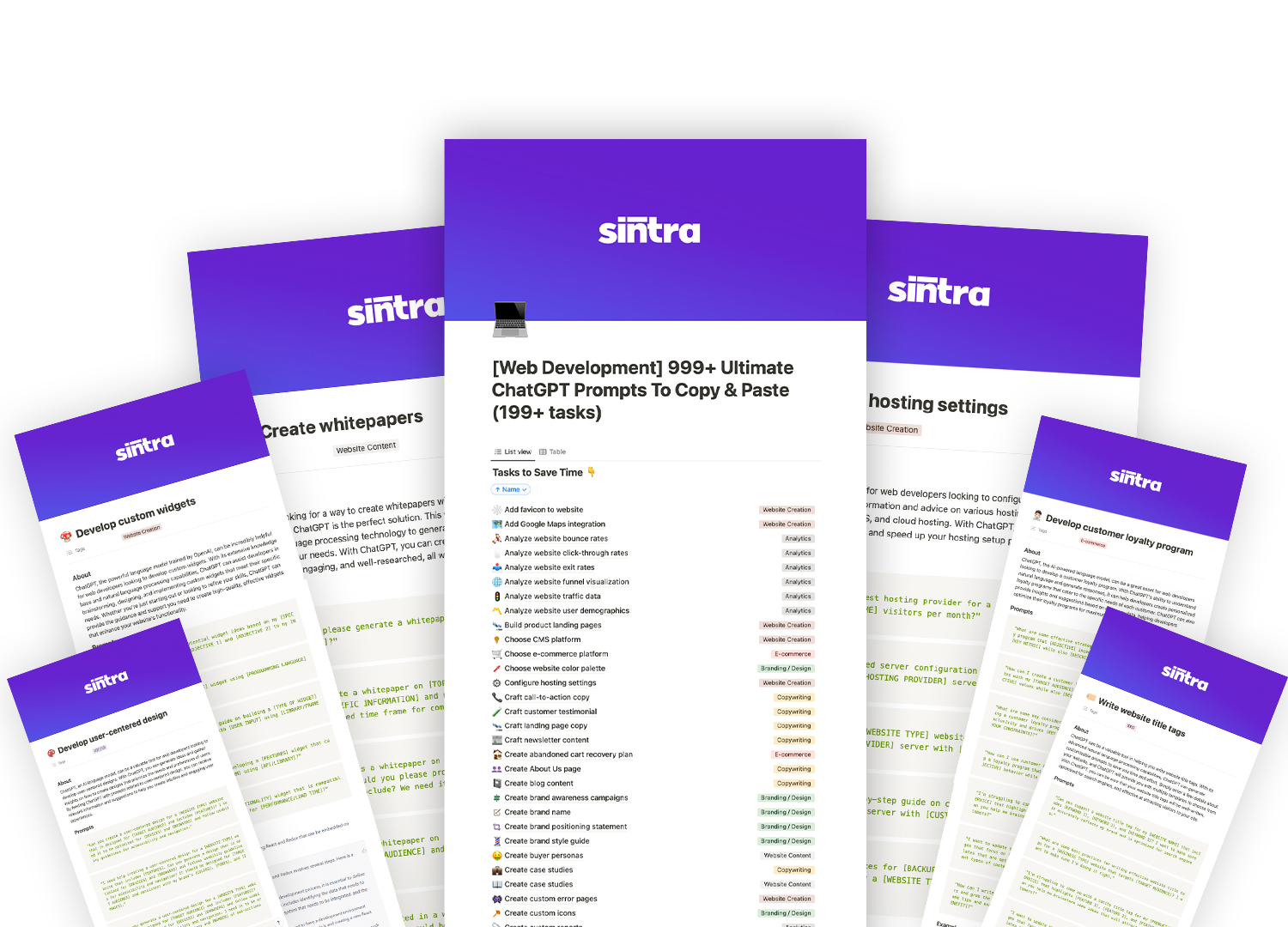 With Sintra Plus, ease up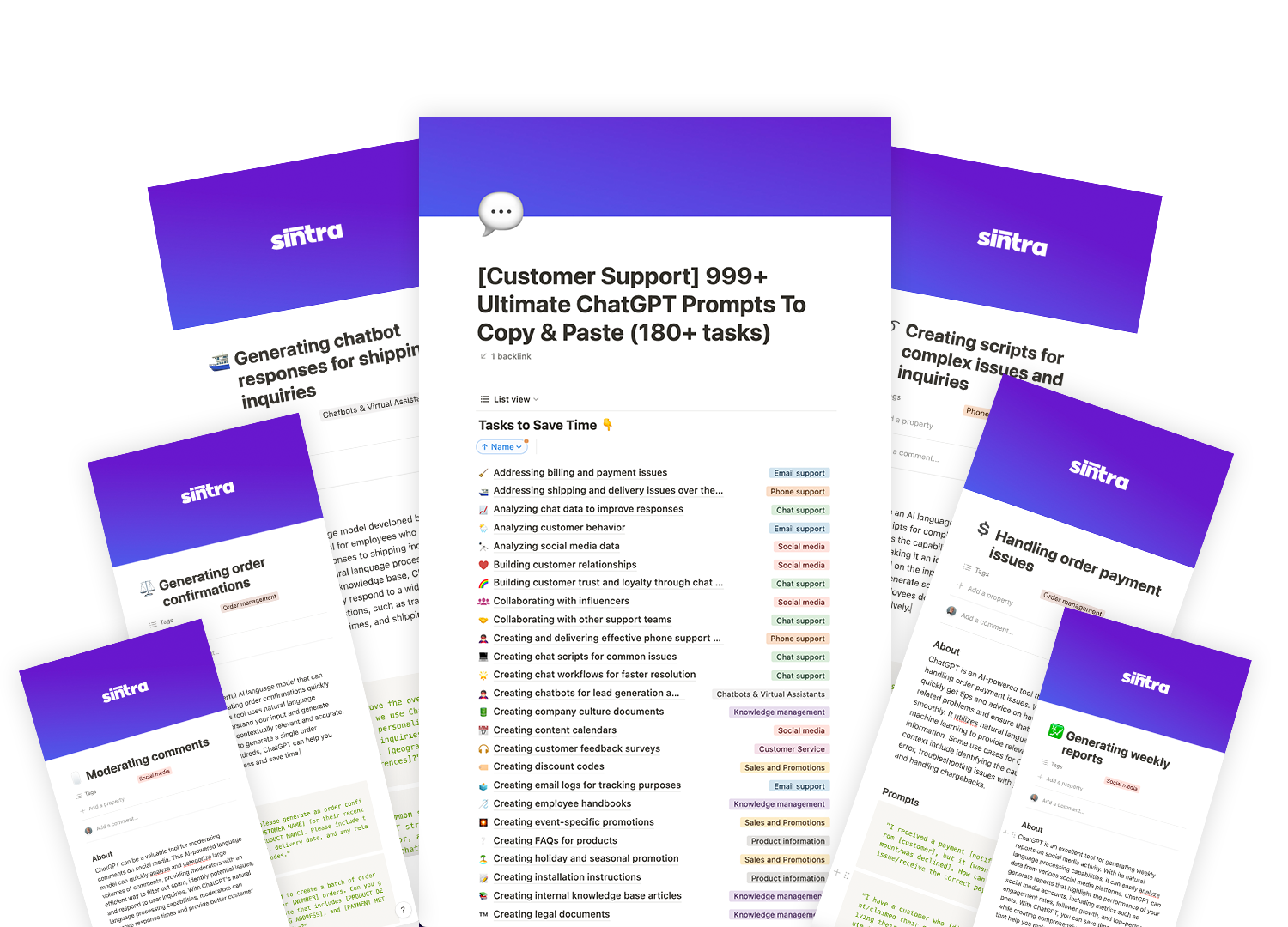 With Sintra Plus, manage your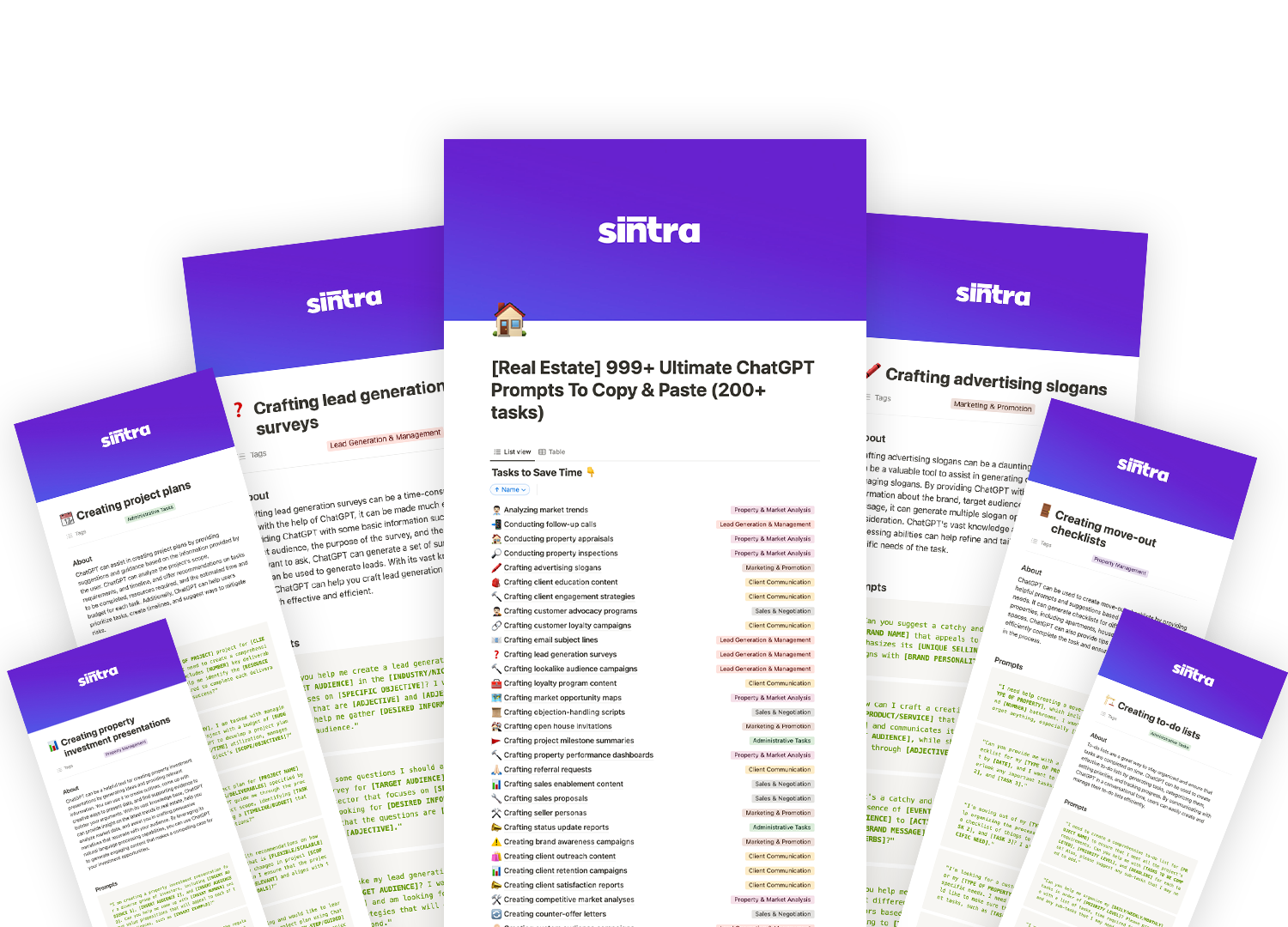 With Sintra Plus, replace your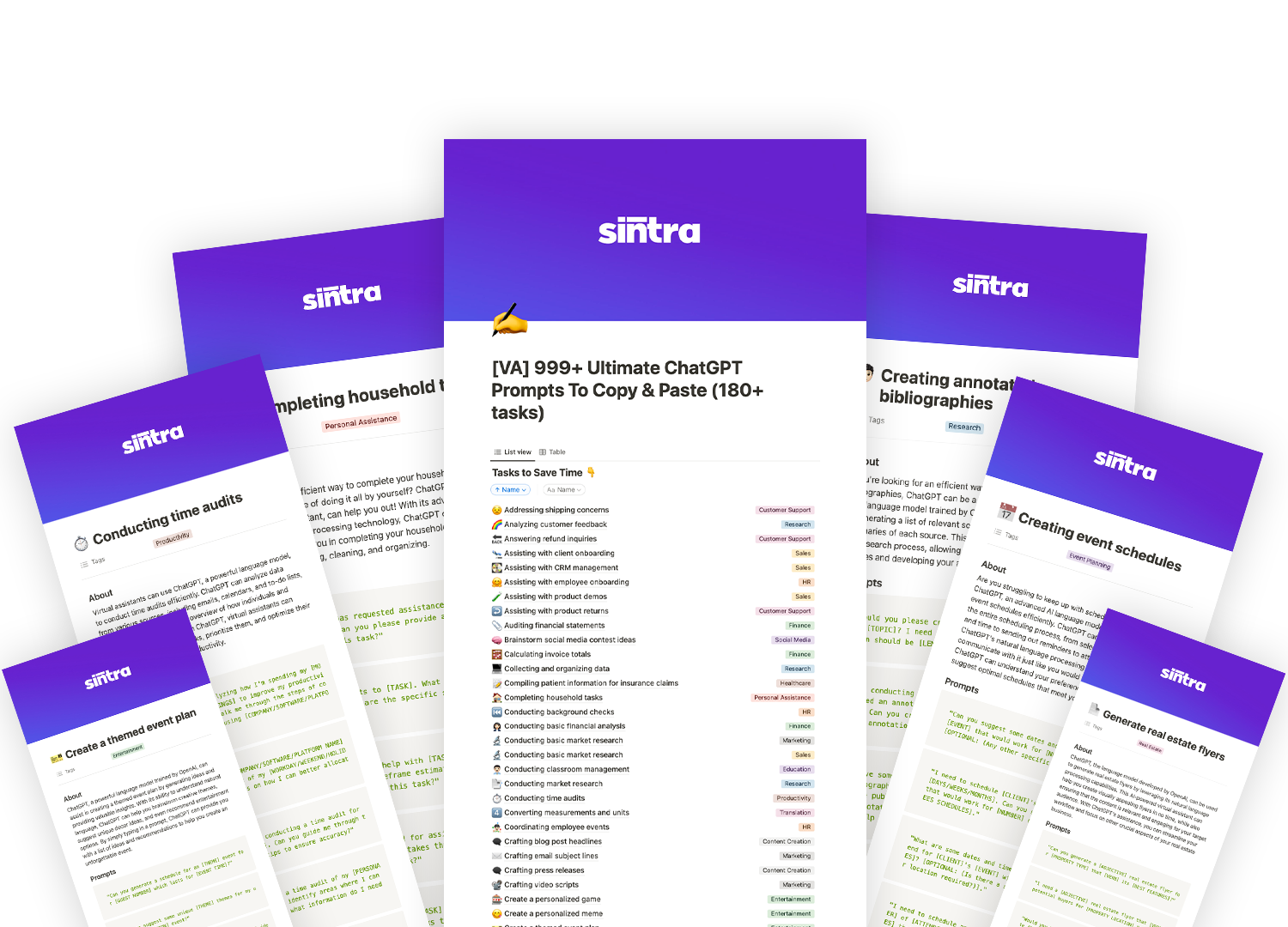 Zero subscriptions, zero paywalls.
Lifetime access, lifetime updates.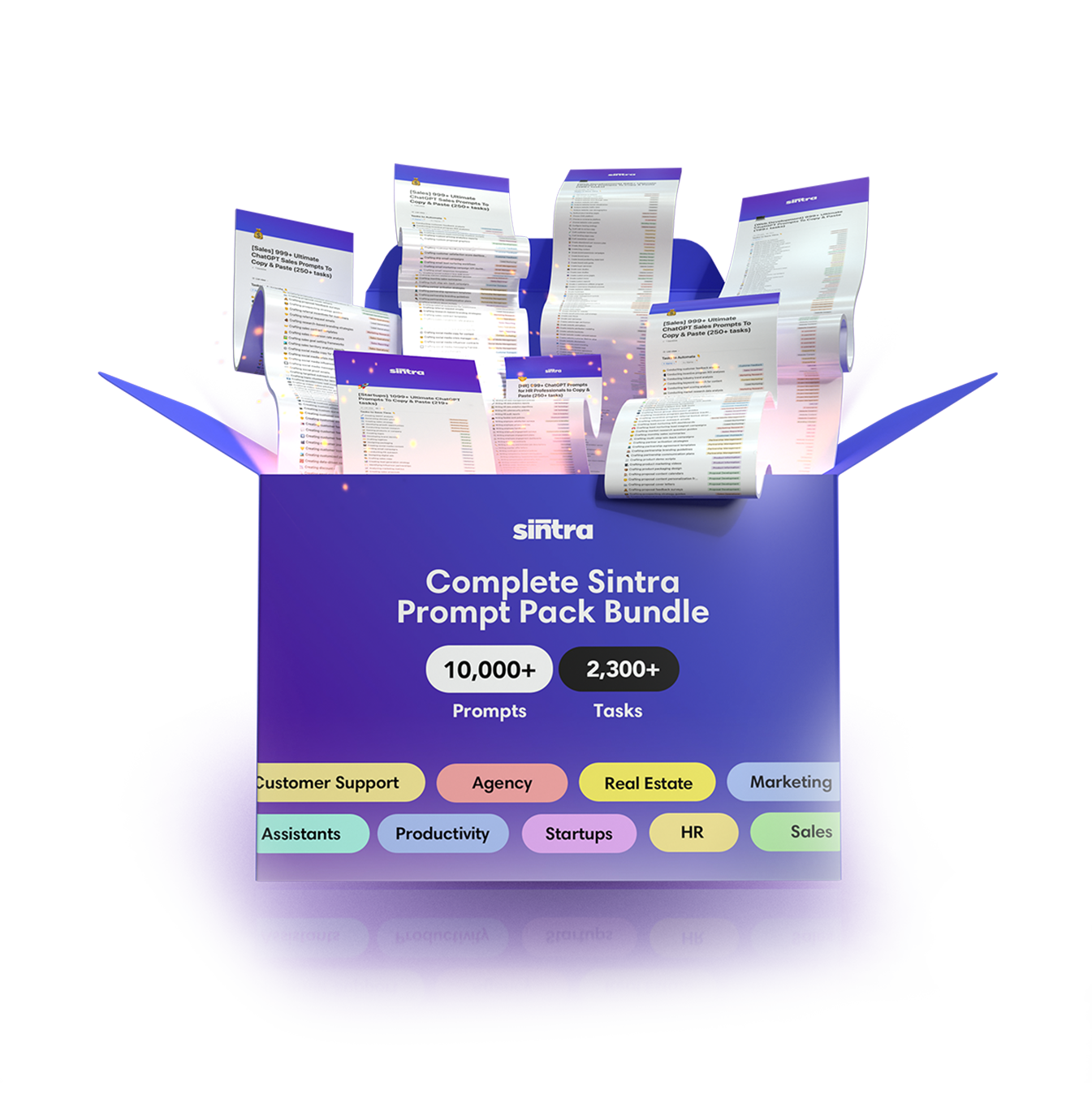 Get The #1 ChatGPT Prompt Bundle On The Planet
Zero risk: 14-day money-back guarnatee

4.97 based on 1533 reviews

14-day money-back guarantee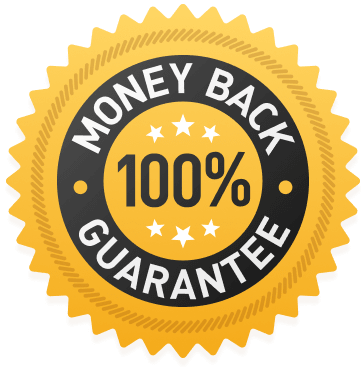 💰
Copy & paste prompts. Unlock ChatGPT fully.
Simply copy & paste these exact prompts and skip all the hard work.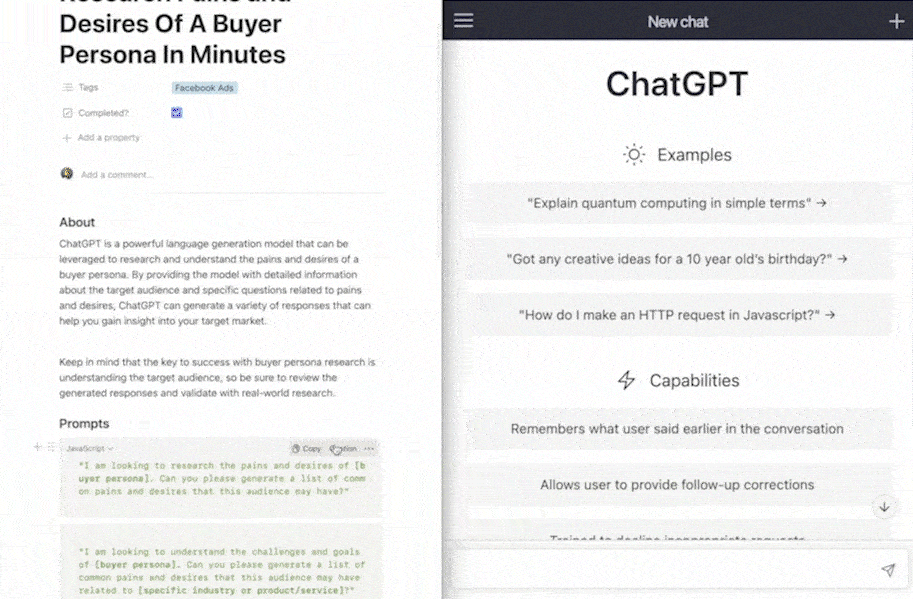 10,000+ copy and paste prompts for specific tasks

2,300+ tasks you can automate

Proven methods for getting great results

Get The #1 ChatGPT Prompt Bundle On The Planet 🔥
Why most choose Sintra ❤️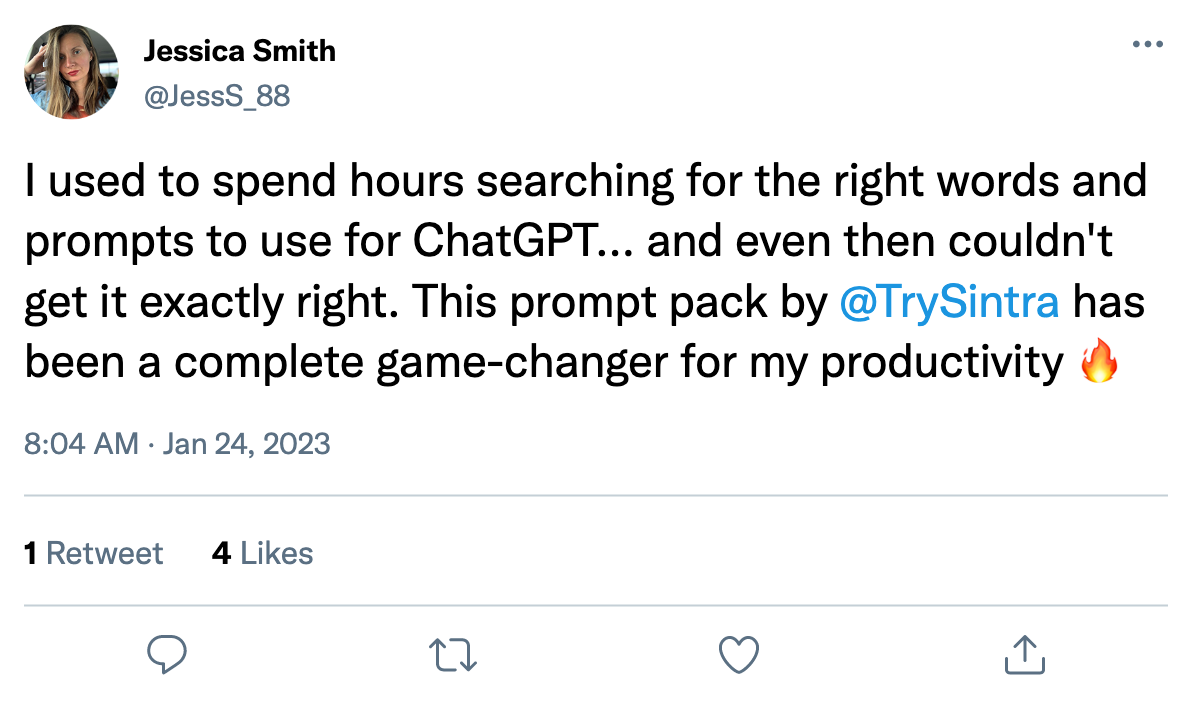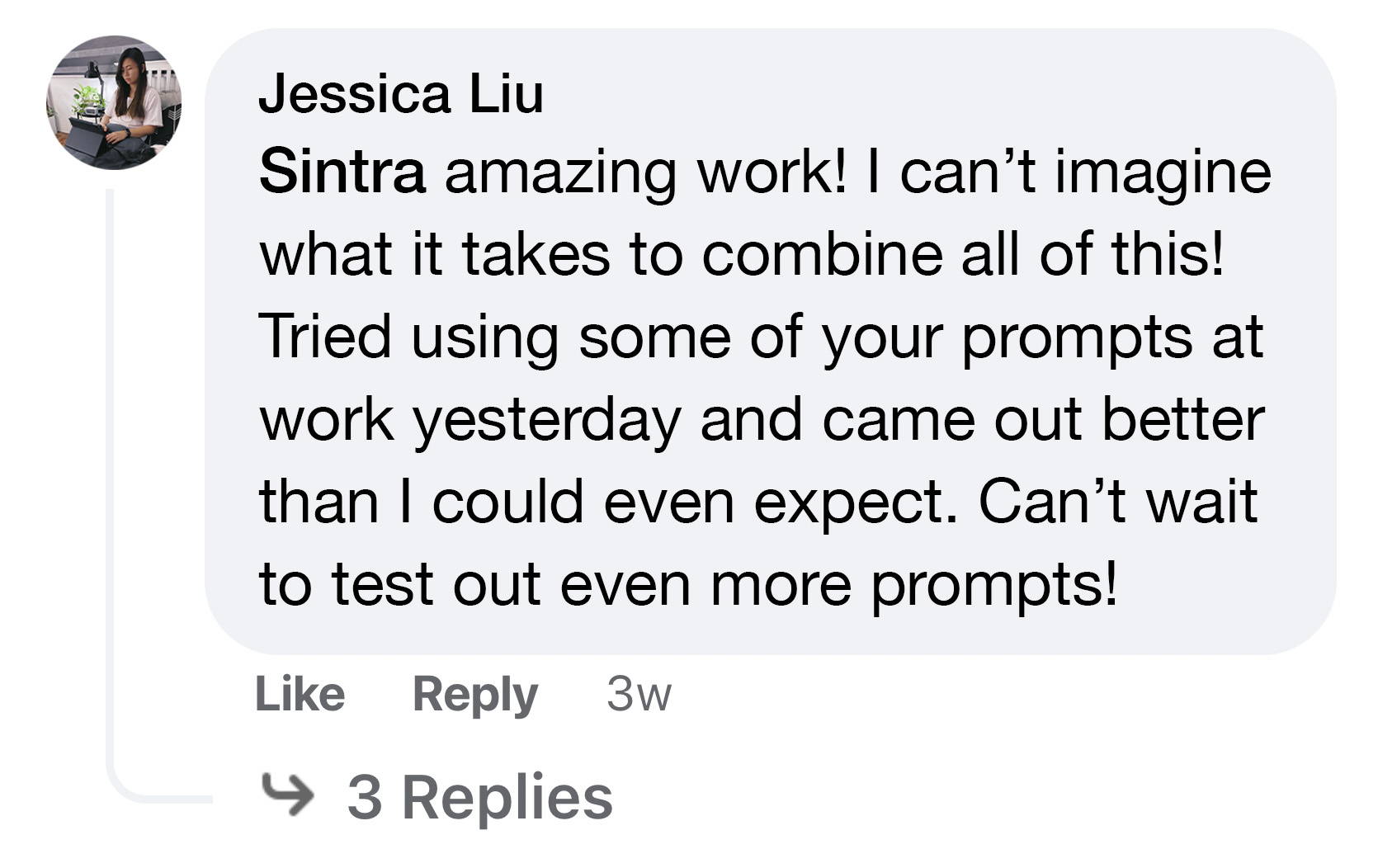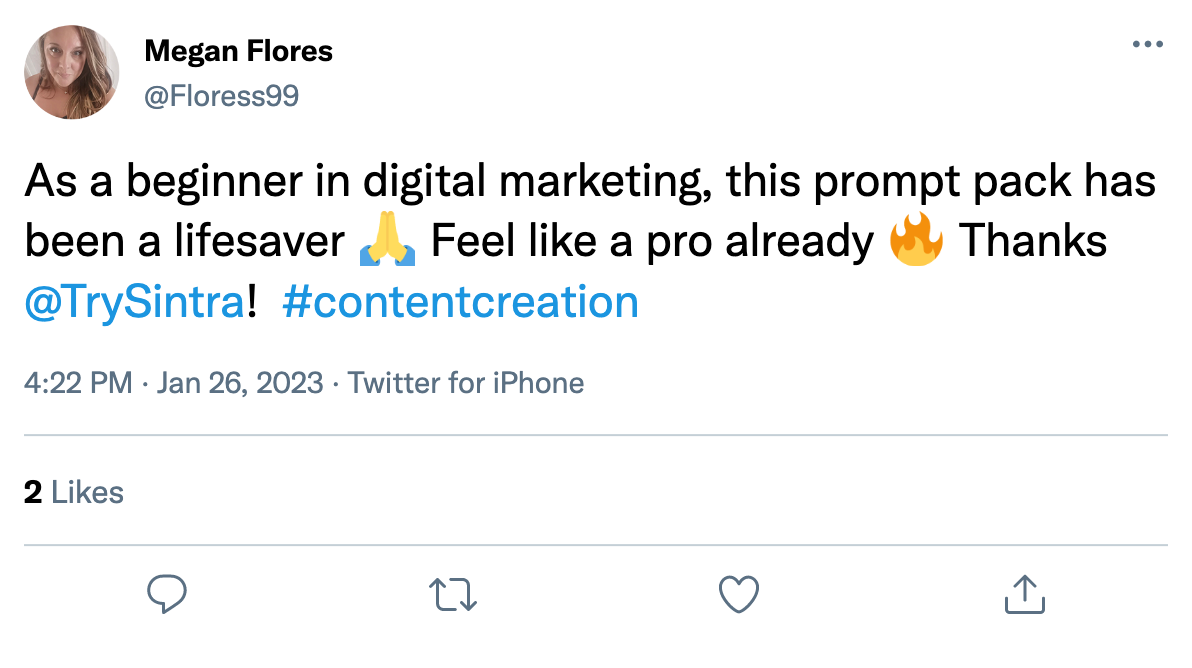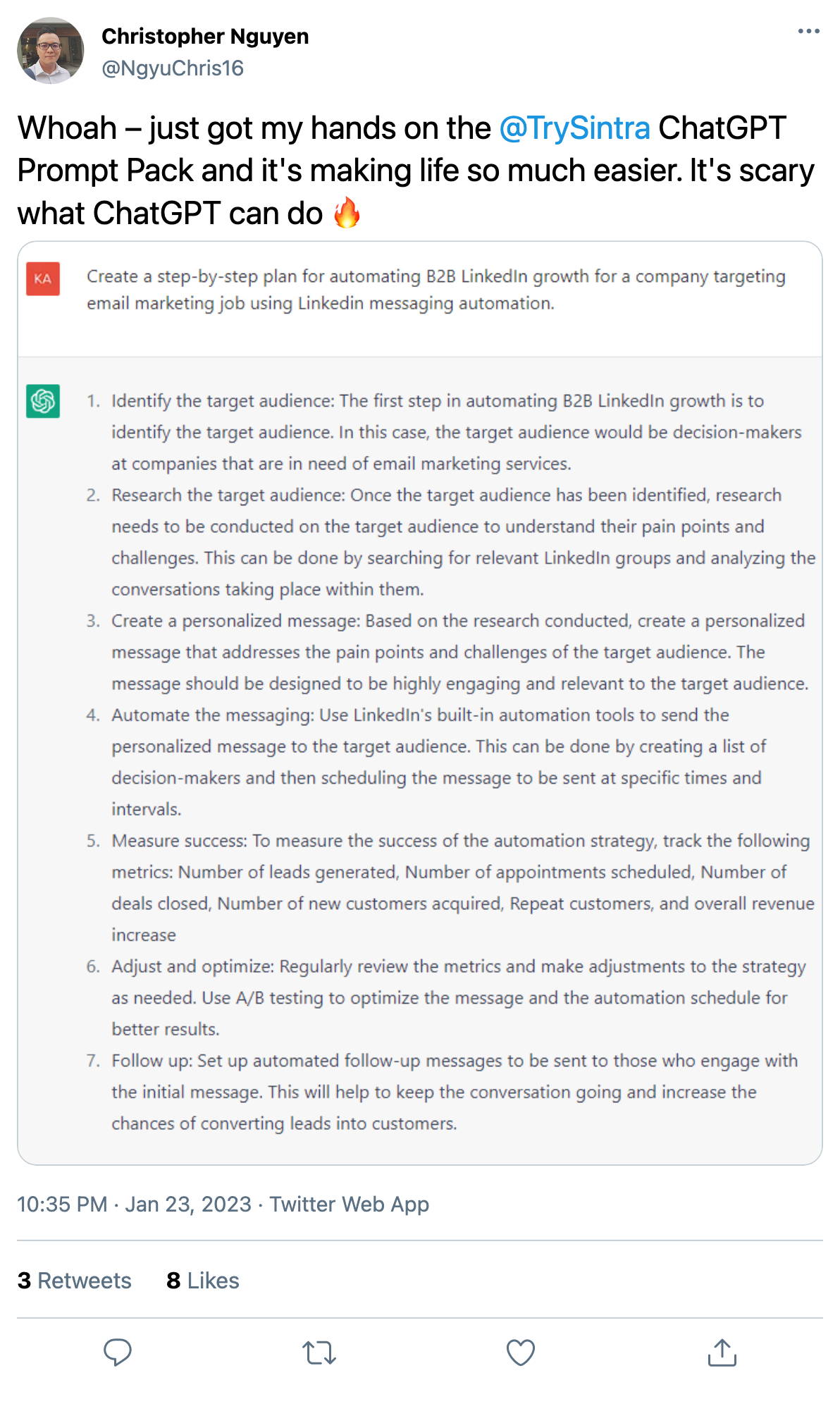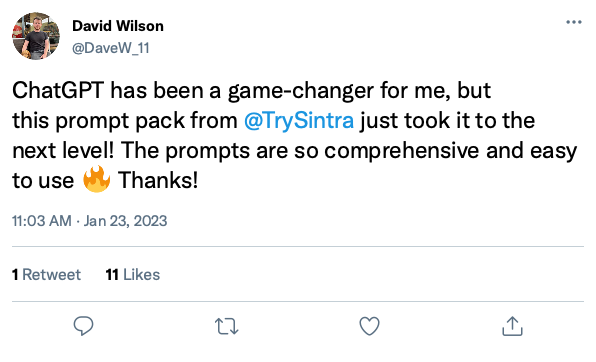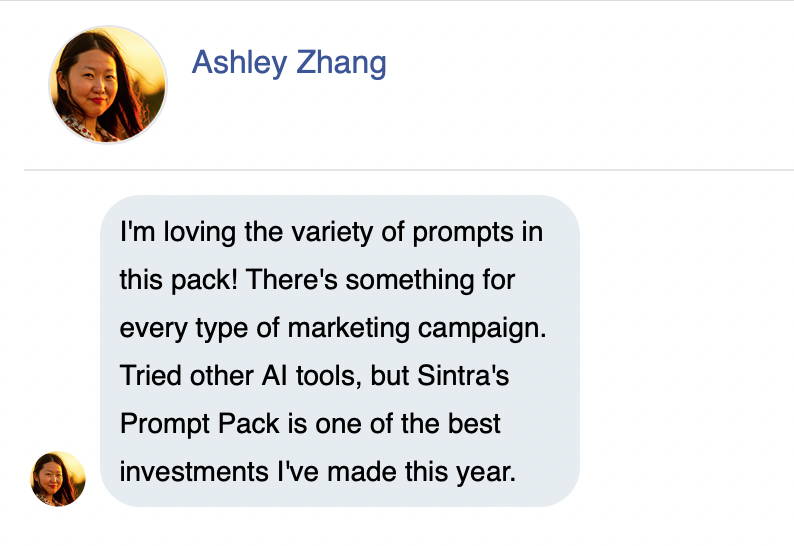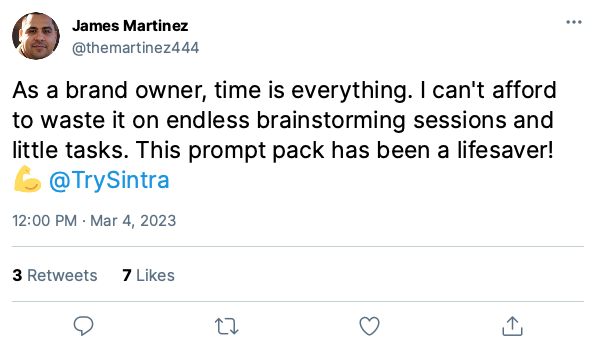 Why use pre-made prompts instead of manually typing questions into ChatGPT?
With prompts you can unlock never-before seen features of ChatGPT. Plus, using ready-made prompts can generate way better results. Even the slightest sentence change or wording change can change output results.
What tasks can I automate using ChatGPT?
Anything from analyzing your competition, to crafting goals & OKRs, to writing blog posts and generating content ideas. Our Sintra Plus pack includes over 2,000+ actionable tasks you can automate using ChatGPT. And it includes more than 10,000+ prompts to go with all of these tasks.
Who is this prompt pack for?
This prompt is made for all people looking to scale their impact exponentially through the power of AI tools such as ChatGPT.
How can I access Sintra Plus?
Once you purchase the product, simply click the Download button and at the end of the form you'll be able to access Sintra Plus. Alternatively, find an email with the subject "Important: Your order from Sintra is here" and the download link should be there. If you still aren't able to find your order, click here.
There are so many other ChatGPT prompt packs. How is this different from all the other resources out there?
We haven't found any ChatGPT Prompt Pack which includes as many as 10,000+ prompts, and 20,000+ actionable tasks from 10 different areas of work. Sintra Plus also includes lifetime updates, which we're constantly improving.
I don't have the time to go through all of this. Why should I care about this?
Exactly! This is why we've distilled all the essential prompts you'll ever need into one easy to follow pack. Instead of finding winning prompts, simply use our ready-made prompt templates to save time.
I've still got questions.
No worries! Feel free to chat us up at help@trysintra.com if you have any further questions – we're happy to help you out.